Happy Holidays and Merry Christmas Taco-migos!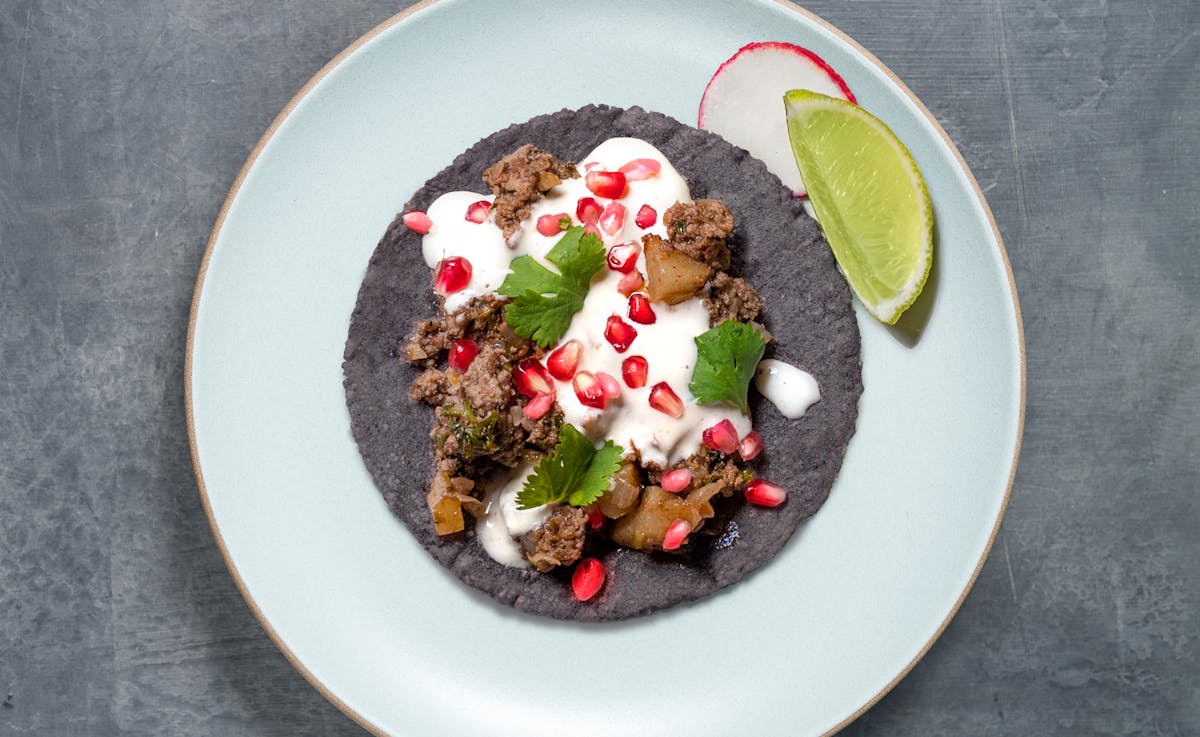 12/1/2019
Holiday Gifts and Happenings:
Gift cards: Sometimes the best things come in small packages. Few things are better than the gift of tacos, so give away with a Puesto gift card. Click here to purchase!
Holiday Hours: We close early on Christmas Eve, Tuesday, December 24th at 3 pm. We are CLOSED Christmas Day so our team can celebrate with friends and family, and we reopen with regular hours on Thursday, December 26th. We are also open with regular hours on New Year's Eve and New Year's Day. Join us for a champagne toast during the 9 pm New York Ball Drop!
December Taco of the Month
December's taco of the month – the Chile en Nogada – is bursting with holiday goodness, filled with beef and pork Picadillo, walnut sauce, poblano rajas, and pomegranate seeds.
Chiles en Nogada is a celebration dish that is generally prepared on Mexican Independence Day since it is the colors of the Bandera (Mexican Flag!). Chiles en Nogada are roasted poblanos stuffed with a beef or pork picadillo (ground meat with herbs, spices, fruit and nuts) and then bathed in a creamy walnut sauce.They are then garnished with cilantro and pomegranate seeds. Our picadillo is made with pork, beef, pears, and almonds. We garnish ours with roasted poblano rajas and fresh pomegranate seeds.
Winter Cocktails are here!
MEZCALITO
What's in it: El Silencio mezcal, tamarind, kaffir lime, guanabana liqueur
MOJITO
What's in it: house-infused mint rum, lime, mint
SETENTA Y CINCO
What's in it: El Silencio mezcal, maraschino liqueur, smoked thyme, honey, sparkling wine
Horchata for A Cause Beneficiaries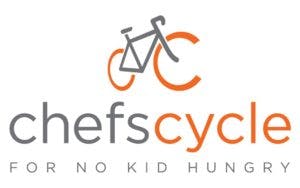 CHEFS CYCLE is a fundraising endurance event featuring award-winning chefs and members of the culinary community-fighting hunger outside the kitchen. For the past four years, Chefs Cycle has engaged culinary talents who want to push their limits by completing a three day, 300-mile ride while raising funds and awareness in support of No Kid Hungry. The 2020 ride has a goal of 275 chefs riding to help raise $2 million, which translates into 20 million meals for kids facing hunger. Join us in supporting our local culinary community as they cycle for a cause.

Irvine Public Schools Foundation (IPSF) is a nonprofit organization with the mission of enriching the educational experience of each child in every school. Founded in 1996 by concerned parents and community leaders, IPSF sponsors enrichment programs and provides financial support to ensure educational excellence in Irvine schools. In addition, IPSF excels at uniting local corporate and community partners, parents and residents in raising funds to nurture student potential. Each year, IPSF provides millions of dollars in funding to Irvine Unified School District (IUSD) to support STEAM (science, technology, engineering, arts and mathematics) education, small-group learning, afterschool and summer programs, grants for classroom innovation, and support for mental health initiatives and athletic trainers.