Main content starts here, tab to start navigating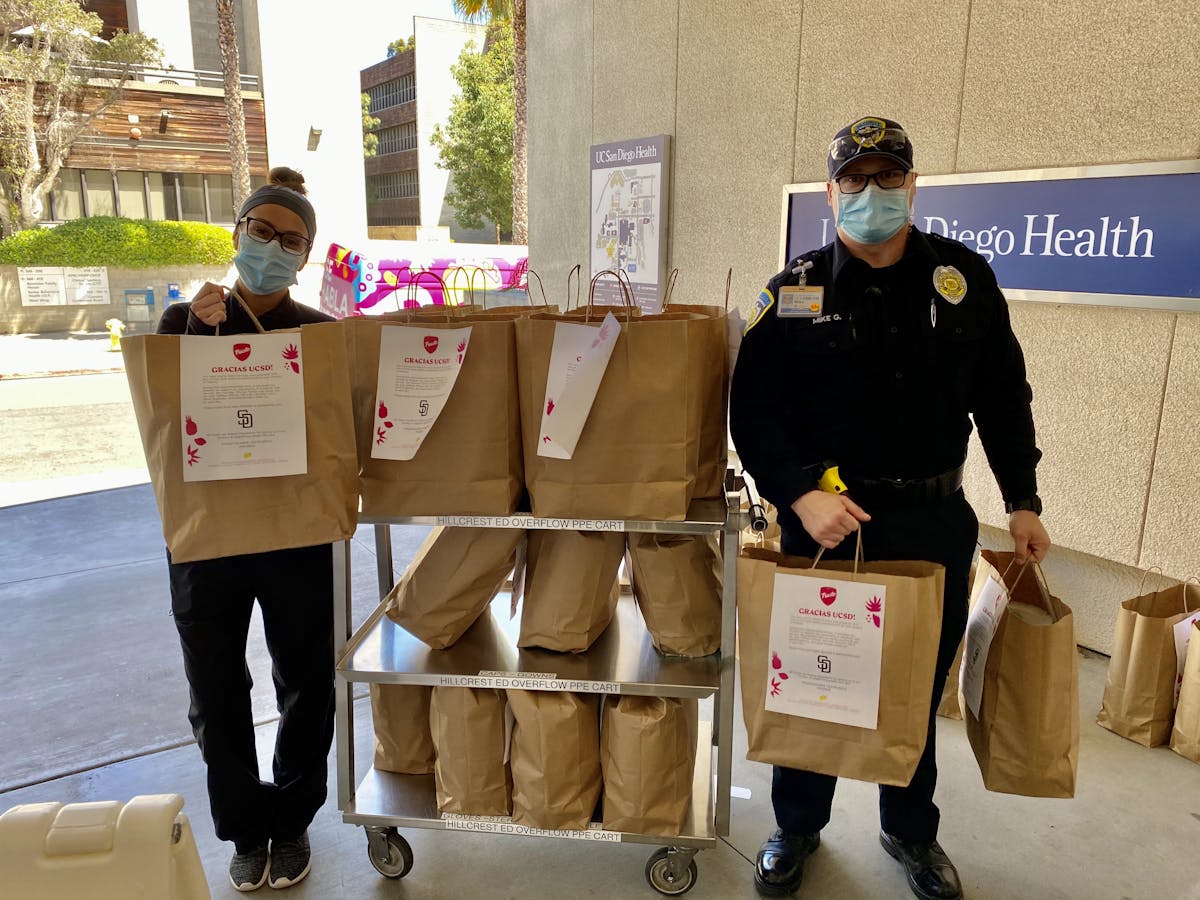 #PuestoCares
$1M+
COMMUNITY DONATIONS
15,000+
MEALS DONATED IN RESPONSE TO COVID-19
48k
HORCHATAS FOR A CAUSE SOLD THROUGHOUT SOCAL
500
CHARITIES SUPPORTED
$1,000,000 in sponsorship and in-kind donations!
Since 2012, we're humbled to say we've donated more than $1,000,000 in sponsorships and in-kind donations. We're pretty excited to see how we can continue to impact the communities we are in.
Giving Back to Our Communities
Our communities provide us with fans, friends, and a sense of family. We strive to return that favor whenever possible. When there's a charity event in the community, we like to be there. When local restaurants are participating in a fundraiser, we like to be the first to sign up.
Sponsorship
La Jolla will always have a special place in our heart because it's the location of the very first Puesto. Since our beginning, we've been proud to support La Jolla Youth Baseball and their dedication to helping develop strong and motivated young leaders.
La Jolla Youth Baseball
Events
There's nothing quite like the joy of bringing good food to support a good cause. Recently, we've been partnering with our amigos at The Ecology Center on various events that help teach families and communities the way to ecofriendly and sustainable living.
The Ecology Center
Fundraisers
There's fundraisers. And then there's Puesto fundraiser. Because tacos. An example of a recent tasty partnership was one we did with the Irvine Public School Foundation. We donated back a portion of our sales for given dates and that resulted in $10,000 the Foundation now has to support its students and staff.
Irvine Public Schools Foundation
Horchata for a Cause
Something we know about our frozen horchata is that it's a conversation starter. That's why we donate $1 from each purchase to a rotating charity. One of the many charities we've been able to support recently is No Kid Hungry. Supporting a good cause has never been so delicious and easy.
No Kid Hungry