A New Year, A New Puesto is Here!

New Year, a new Puesto! Let's Celebrate!
Puesto Park Place Irvine is now open! We can hardly believe that Puesto #4 is now a reality! You can find us at 3311 Michelson Drive, Irvine, CA. Reservations can be made here. Join us for our VIP Grand Opening Celebration on January 18, hosted in partnership with Orange Coast Magazine!
A sweet event at Puesto at the Headquarters
Dessert Day with Chef Jess is back in San Diego and will take place during dinner service on Friday, January 12! Chef Jess has created a special hot chocolate cake to be served at Puesto at the Headquarters. The creation consists of a tableside made hot Tres Leches Cake accompanied by torched corn marshmallows.
January Taco of the Month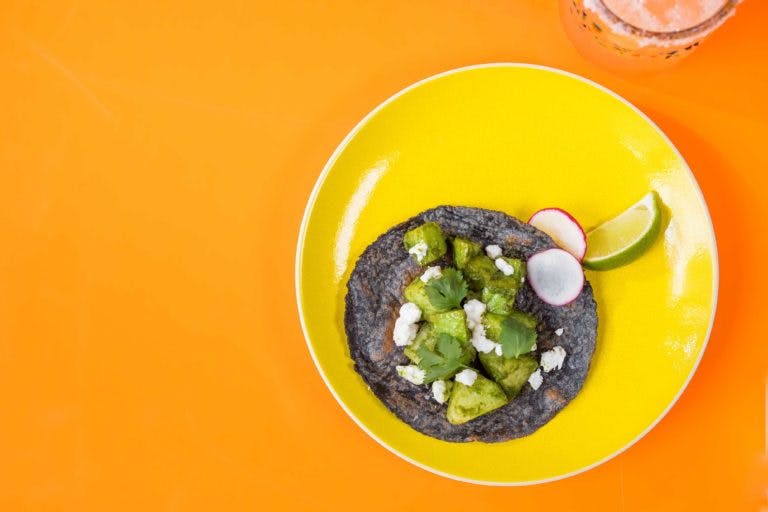 The Chayote taco is here in time for a lighter January fare. Our signature blue corn tortilla is filled with roasted chayote en adobo Verde, goat cheese, and cilantro. Chef Katy's delicious adobo is made by blending parsley, cilantro, garlic, serrano, olive oil, and salt. The chayote is roasted at a high heat, which brings out the sweetness in the squash. Then, it's tossed in the adobo and fresh lime juice laid over a tortilla and garnished with goat cheese and cilantro leaves.
Adobo can be thought of like a Mexican Pesto. It's oil-based and packed with herbs. Chef Katy has a kick that rounds out the sweetness of the squash. This taco is light for folks with New Year's resolutions to trim down. But it's also delicious for the rest of us with resolutions to eat more tacos.
January Margarita of the Month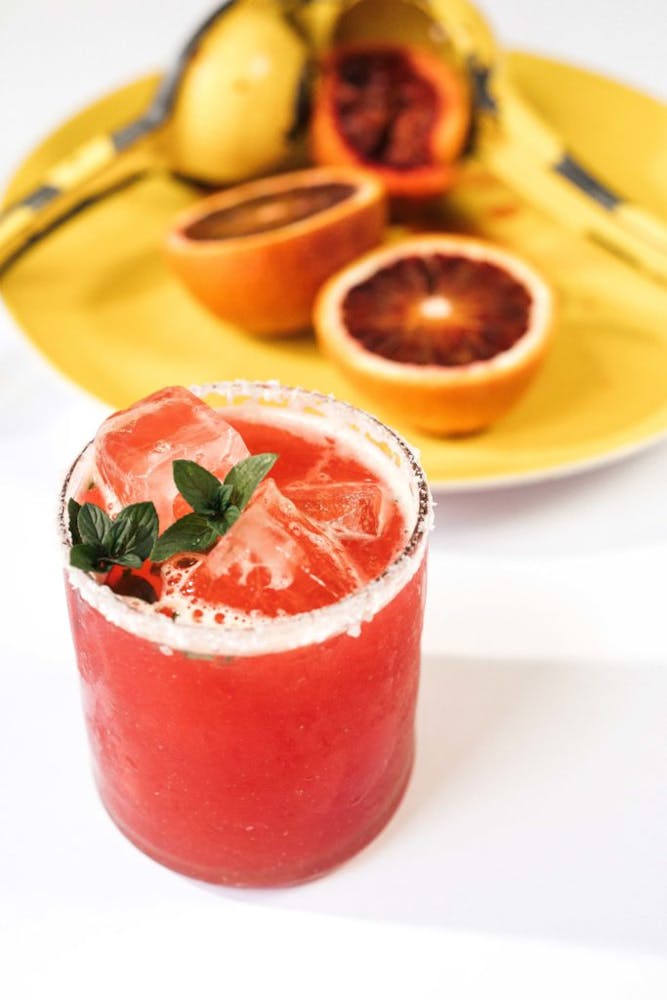 We're upgrading our monthly margarita to a Mercado Margarita of the Month. Moving forward, we will be incorporating seasonal fruit and different agave spirits. January's Mercado Marg is the Blood Orange Margarita, made with Alipús San Andrés mezcal, blood orange, fresh lime, and spiced chocolate bitters
Each expression of Alipús features a different village and distiller. A favorite in Mexico, the hand-labeled bottles can be found in bars all over the country. This Alipús comes from San Andrés Miahuatlán, Oaxaca and is made with 100% Agave Espadín. It's bloody good, get it?
Frozen Horchata for a Cause
In 2018, Puesto will continue to donate a dollar from each Frozen Horchata sale to our beneficiary of the month. This January we are proud to support The Ecology Center. The Ecology Center is an eco-education center focused on creative solutions for a thriving planet. Their holistic approach to change-making is based on their core belief that we are a part of nature, intimately interconnected to each other and our shared environment. The Ecology Center works to inspire communities around simple solutions that empower individuals everywhere to be part of the solution. Visit TheEcologyCenter.org for more information.