A Taco and Margarita to celebrate Spring!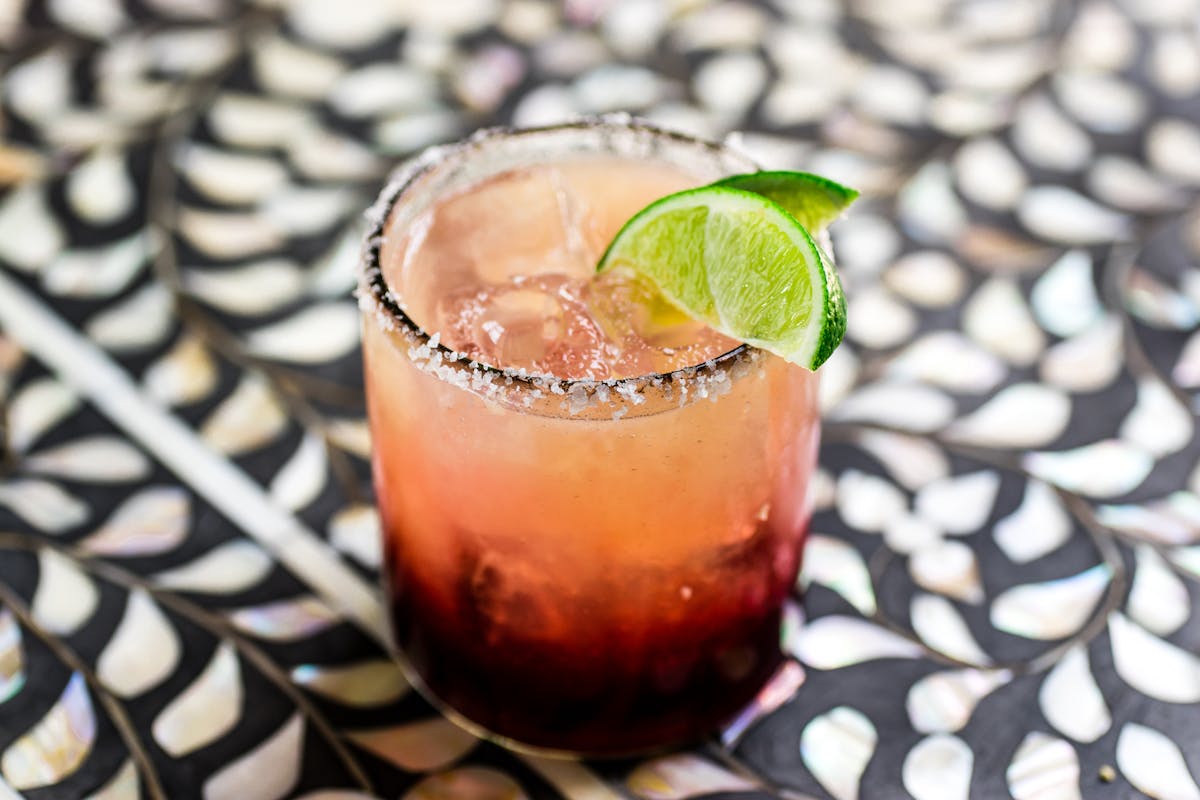 April Taco of the Month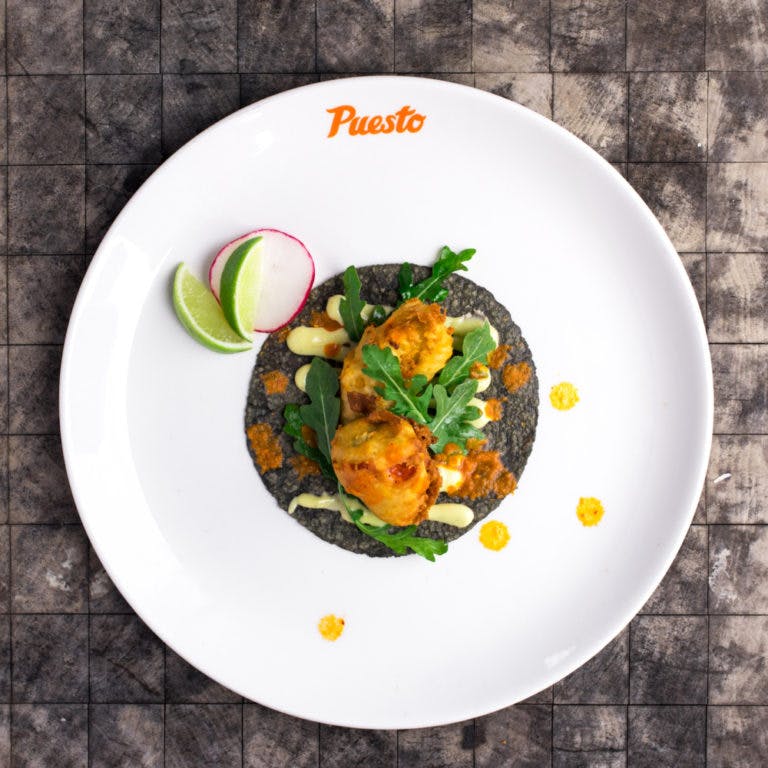 We're quite confident our Chile Relleno Taco is going to be your new favorite taco.
Here what goes into it. Baby bell peppers are stuffed with jack cheese and poblano rajas, dredged in fice flour and fried until crispy on the outside and gooey-cheesy in the middle. Depending on the size, one or two stuffed chiles are laid over a tortilla drizzled with habanero cream and arugula. Then it's all topped off with a salsa made from tomato, garlic, chile de arbol, and habanero.
Chile Relleno is a Mexican classic that originated in the state of Puebla. It was originally made with pasilla chiles and served as an entrée. Chile Relleno has a huge fan club in the US. The "jalapeño popper" is an American tribute of the Mexican original, and a quick Pinterest search will lead you down a rabbit hole to chile Relleno casserole, a chile Relleno crock-pot soup, and chile Relleno quinoa bites. We're taking chile Relleno back to its roots, but in taco-form, per usual. We shouldn't sneer at those Pinterest recipes interpretations of chile Relleno because we're in the Fanclub too. We're just running for president.
April Mercado Margarita of the Month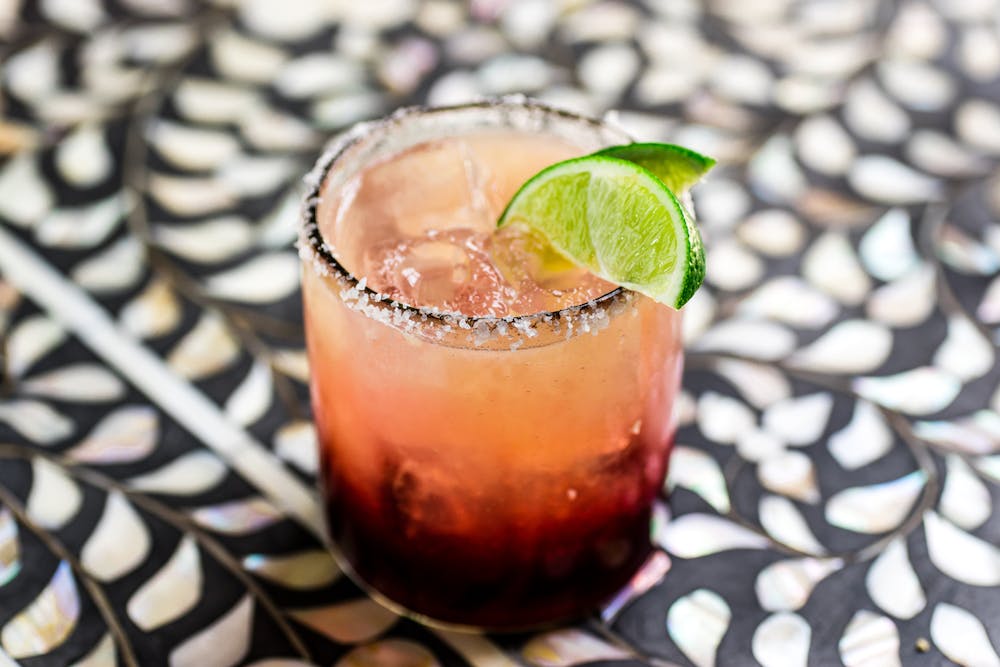 April's Chabacano Margarita is made with Vida Mezcal, Opuntia Prickly Pear Liqueur, fresh apricot, and lime, plus a touch of our housemade Jamaica Agua Fresca.
Here's a little bit more about the Del Maguey Vida Mezcal. In the early 90s, artist Ron Cooper fell in love with Mezcal—so much so that he wanted to bring it to the US for commercial availability. He founded Del Maguey and has since been bottling and exporting mezcals, each of them from a single village in Oaxaca. By sampling different mezcals from the Del Maguey lineup, you can access a wide range of mezcal flavors influenced by terrior and regional practices.
Horchata for a Cause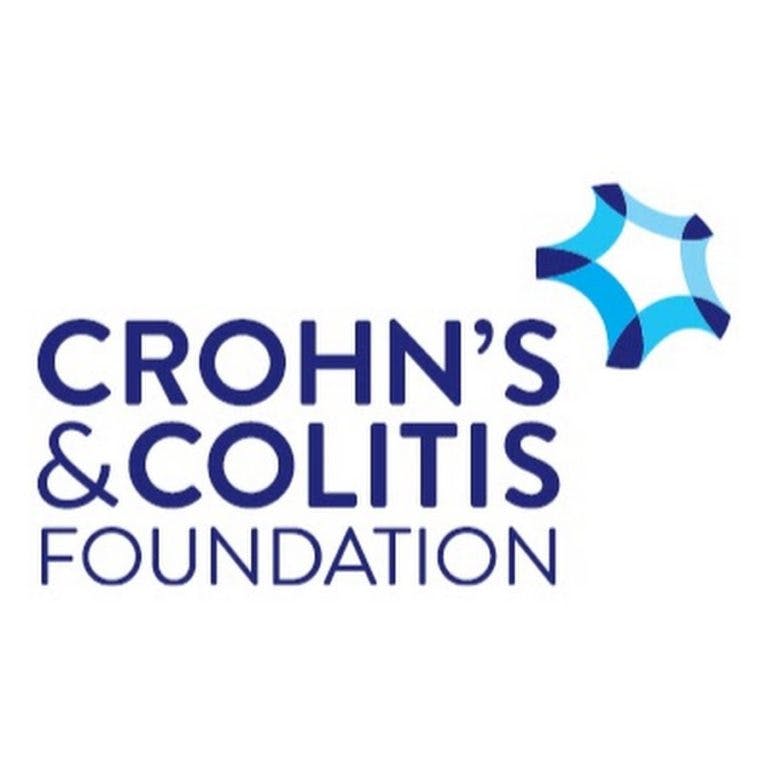 This month we are proud to support the Crohn's & Colitis Foundation. The Crohn's & Colitis Foundation is a non-profit, volunteer-driven organization dedicated to finding the cures for Crohn's Disease and ulcerative colitis, and to improving the quality of life of children and adults affected by these diseases.
Today, they fund cutting-edge studies at major medical institutions, nurture investigators at the early stages of their careers, and finance underdeveloped areas of research. Beyond research, the Foundation is collaborating with healthcare providers to improve IBD quality of care, as well as educating, supporting, and empowering patients and their caregivers through patient-centric education and advocacy programs.
A dollar from each Frozen Horchata purchase will help support the important work they do.
We're hiring!
Do you feel like Taco Tuesday should be celebrated every day? Do you consider yourself a salsa connoisseur? Does a visit to the best wineries of Valle de Guadalupe excite you? Do you want to be a part of a team that supports each other and pushes each other to be the best version of themselves? Well, we're hiring for a variety of positions across all of our locations. Connect with us at http://eatpuesto.com/careers-restaurant-jobs/, you may just be the Puesto Perfect person we are looking for!