April showers bring May… tacos!
Have a NorCal amigo in serious taco withdrawal?
We have great news then! Puesto is bringing its award-winning tacos to Santa Clara, California this month. To follow along for events, happenings and opening parties, follow us on Facebook.
Join us also for a special Puesto x Woods Beer Company event to celebrate Cinco de Mayo at Woods Island Club. There will be tacos! Details here.
Taco of the Month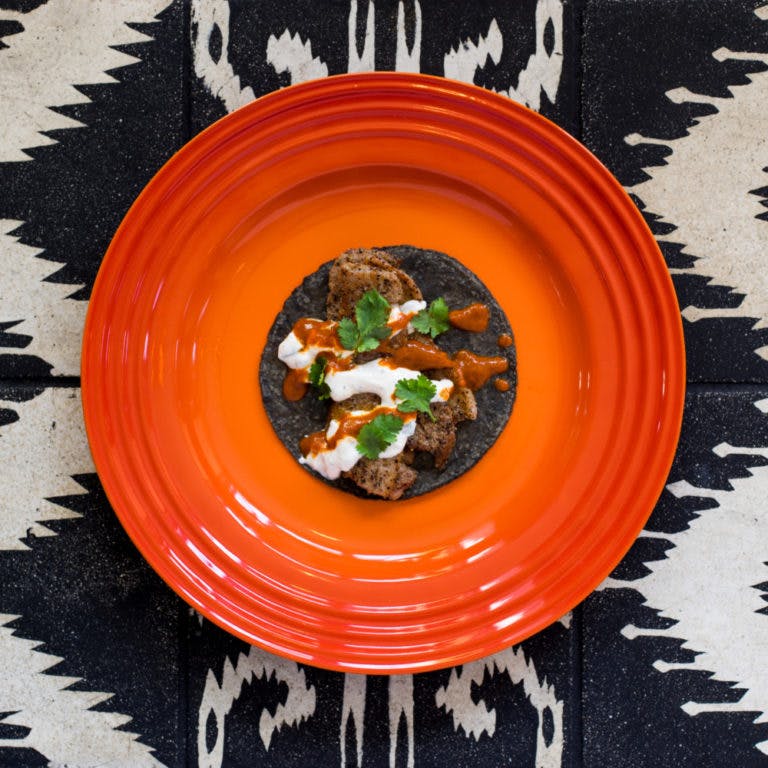 We're welcoming May with the Taco de Puebla, a delicious spiced and dry-rubbed pork shoulder filled taco. The pork is seared on the plancha and topped with salsa roja and jocoque, a delicious yogurt cream sauce, bringing coolness to the spice.
This taco is a great example of the conversation of cultures at the heart of Mexican cuisine. In the late 1890s, Lebanese families started emigrating to Mexico, largely to the state of Puebla, bringing Middle Eastern methods and flavors. For Tacos de Puebla, Mexicans borrowed some Middle Eastern spices and the method of cooking meat on a vertical rotisserie (called a trompo). Our interpretation is smoky, packed with spices, and deliciously refreshing.
Margarita of the Month
May's Mercado Margarita is inspired by the crisp and refreshing flavors of one of our favorite dishes – the street bowl! The Fruit Cart Margarita is made with Olmeca Altos Tequila Reposado, mango, pineapple, cucumber, watermelon, and fresh lime juice. It's complete with a Tajin rim and a spray of fruity garnishes.
Olmeca Altos Tequila Reposado is made from 100% blue agaves grown in the highlands of Jalisco. The agaves are slow-roasted and rested in a brick oven for three days and then torn and crushed for fermentation by a combination of roller mill and tahona. After a 36-hour fermentation, the tequila is distilled in copper pot stills and aged for six to eight months in whiskey barrels. The finished product is lightly sweet and citric with notes of vanilla and wood.
Horchata for a Cause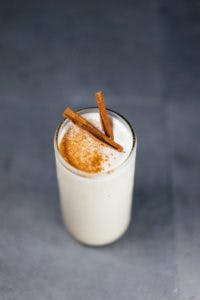 The Jacobs & Cushman San Diego Food Bank is the largest hunger-relief organization in San Diego County. This month, our San Diego County and sister restaurants in Orange County are participating in the Dollar-a-Dish campaign, which benefits the food bank's Backpacks 4 Kids program. A dollar from each horchata sale will help feed children that go without meals when their schools are not in session. To learn more about this campaign, visit sandiegofoodbank.org.