Holiday Inspired Taco and Margarita for December!

CALLING ALL WILLIAMS-SONOMA FANS!
Our all-star duo – Chef Katy Smith and Pastry Chef Jessica Scott – will be at Williams-Sonoma, Fashion Valley (San Diego, CA) on Saturday, December 3, from 12 pm to 3 pm. Katy and Jessica will demo their Puesto favorites just in time for the holidays. No charge to attend this awesome opportunity to learn their tips and tricks!
The Holidays are Sweet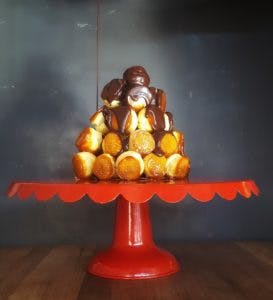 Dessert Day with Chef Jess is almost here! Join Pastry Chef Jessica Scott at Puesto La Jolla on Friday, December 8 for a one night only special. Chef Jess will be serving a Mexican Croquembouche. Her holiday creation is filled with Mexican vanilla cream and will be drizzled table-side with a Spiced Mocha Sauce.
December Taco of the Month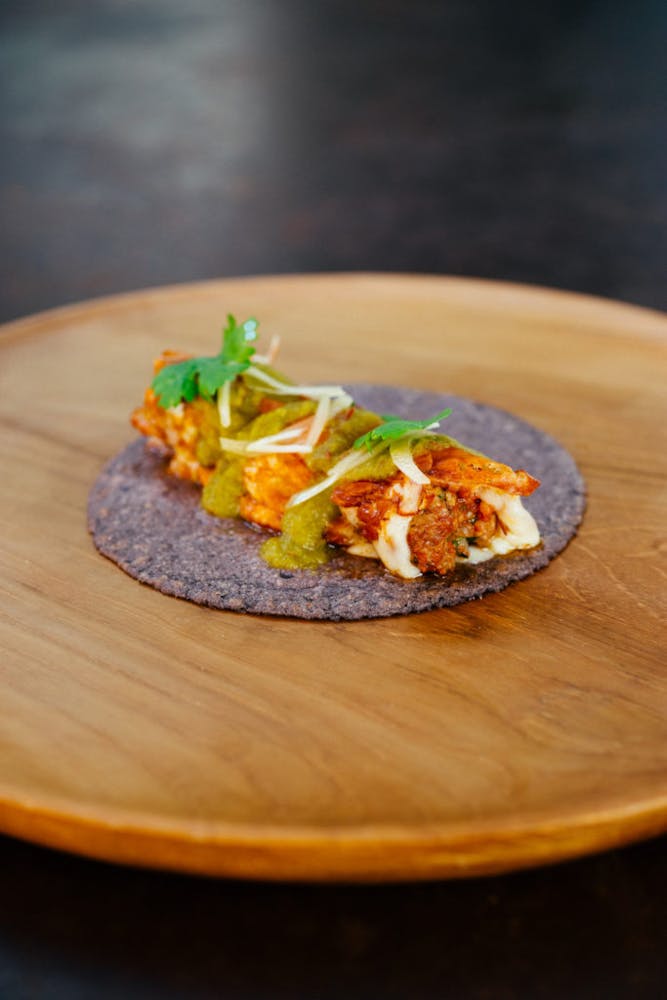 The December taco of the month, Albóndigas, is where comfort meets taco. In Mexico, Albóndigas is a meatball soup revered as comfort food, known to be restorative and filling. We took a spin on this comforting classic and made it a taco, wrapped in crispy cheese, of course!
Our meatballs are made with beef, pork, rice, eggs, and spices. The sauce is made with tomatoes, chipotles, and garlic. All of that goodness is wrapped in crispy melted cheese, topped with smoky chipotle-tomatillo salsa, and garnished with cilantro leaves and habanero pickled white onion.
December Margarita of the Month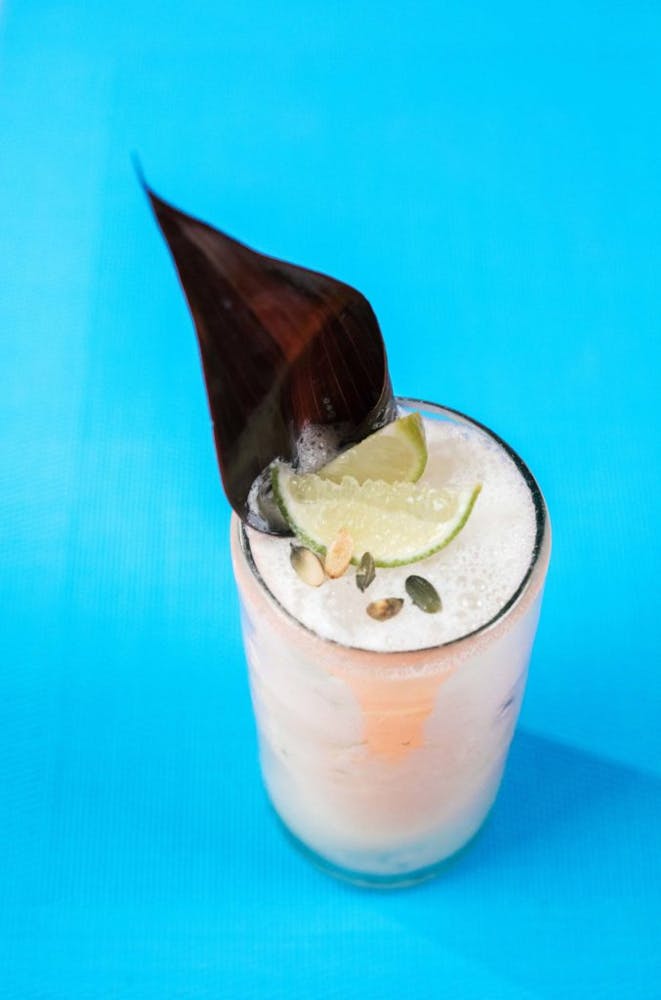 December's Mexican Tiki Christmas is similar to a classic Mai Tai but has a Mexican spin and rich taste. The drink overflows with Casamigos Añejo, Bruxo No. 1, pepita orgeat, Pierre Ferrand Dry Curaçao, and lime juice.
A little Mai Tai history now. The Mai Tai was invented sometime between 1930 and 1945; two different restauranteurs claim the quintessential tiki cocktail. The drink enjoyed huge popularity in the 1950s and 60s, anchoring a tiki fad that has since made a more niche return. This is Puesto's answer to the Mai Tai with housemade pepita orgeat and agave spirit times two. Basically, it's the beverage version of a palm tree with Christmas lights. Or a Hawaiian shirt covered in mistletoe. Or a "winter" in Baja.
Horchata for a Cause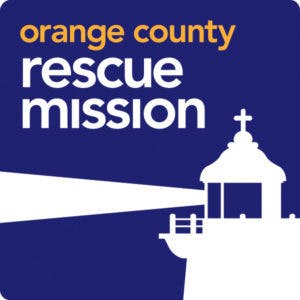 Our Frozen Horchata for a Cause beneficiary for December is the Orange County Rescue Mission. The Rescue Mission serves Orange County by ending homelessness one life at a time. Homeless men, women, and children are offered a hand up instead of a handout. They find healing, restoration and their path to self-sufficiency. All facilities and programs are 100% funded by private donations. To learn how family journeys from homeless to self-sufficient, or more about the organization, please visit RescueMission.org. Or follow them on Facebook, Instagram @ocrescuemission or Twitter @rescuemissionoc. Check out a personal testimonial below.