Octopus tacos are back!
2/1/2020
February Taco of the Month
We're very excited for February's taco. Our fried pulpo taco features a delicious, crispy fried octopus with smoky chipotle crema, avocado, and cilantro.
At Puesto, we go to great efforts to promote sustainability by creating our menu according to seasonality. January marks the beginning of octopus season. For this taco of the month, we are sourcing octopus from the Mexican Mayan Rivera. The octopus is deep fried in a rice batter until perfectly crisp, then topped with avocados from Michoacán, Mexico.
Fun fact about us: all of the avocados we use at Puesto are from Mexico! Because of the growing climate and water temperatures, they have a creamier texture and higher fat content.
Celebrate Valentine's Day at Puesto!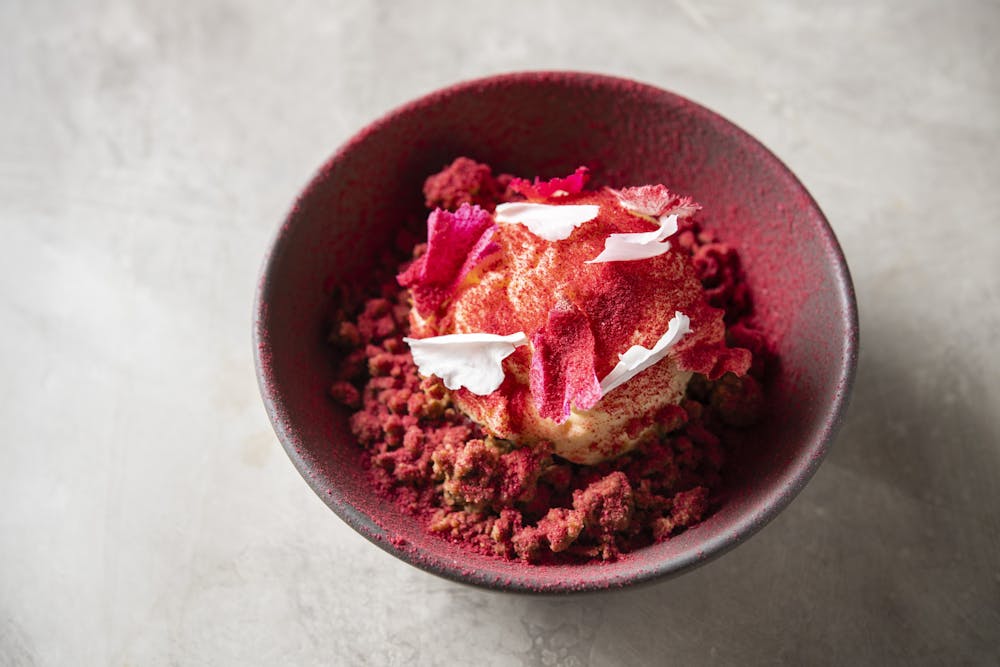 We think love is best shown and received through the gift of tacos and margaritas. Join us for Valentine's Day with your someone special and enjoy Chef Aronow's special dessert.
Delicious as it is beautiful, the dish features a lychee custard with coconut shortbread and raspberry powder. Available at all Puesto locations while supplies last.
Featured Cocktails

MEZCALITO
What's in it: El Silencio mezcal, tamarind, kaffir lime, guanabana liqueur
MOJITO
What's in it: house-infused mint rum, lime, mint
SETENTA Y CINCO
What's in it: El Silencio mezcal, maraschino liqueur, smoked thyme, honey, sparkling wine