Summer is finally here this July at Puesto

Gobernador is the Taco of the Month during July


Summer has officially arrived and this July Chef Katy Smith thinks of seafood as the ultimate summer indulgence: "Fresh shrimp and spicy, crunchy escabeche just feel like summer. We put the signature Puesto Mexico City-Style twist on the Gobernador taco and wrapped it in crispy melted cheese." It's everything you'd expect to find at Puesto, and then some.
The chunky roasted pico de gallo is a tribute to the fresh produce ripening this month. Beautifully caramelized onions lend another fresh angle.
When summer is long gone (does summer ever end in Southern California?), we can recall this taco and be transported right back to sunshine and summer breeze.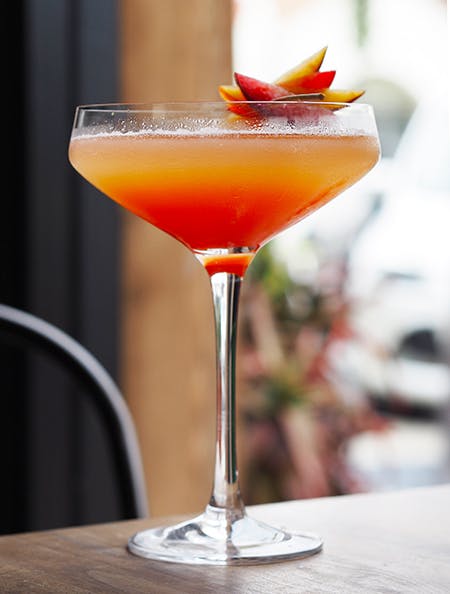 Margarita de Piedra uses ripe stone fruit in the margarita of the month
Peaches and pluots shine in this summer margarita, complimented by 100% blue agave reposado tequila and fresh lemon juice. This marg is sweet, refreshing, and could seriously improve your Instagram feed.
As per usual, the Margarita de Piedra plays well with its taco-of-the-month counterpart. Director of Operations Lucien Conner dreamed this margarita up while strolling the produce aisle at his local grocery store.
Huntington's Disease Society of America


We have named the Huntington's Disease Society of America as our Frozen Horchata For A Cause beneficiary for the entire month of July.
The Huntington's Disease Society of America offers many fundraising opportunities. The Shoot to Cure HD is an annual fundraising event happening in San Diego at Liberty Station on July 28. Enjoy food, spirits, an exciting competition, music, raffles, and more, all in service to finding a cure. Want to learn more about the good that the Huntington's Disease Society of America is doing? Please visit hdsa.org #cureHD