Support JDRF during April with Puesto

Frozen Horchata For A Cause


Puesto's Frozen Horchata For A Cause initiative during the month of April will support the Juvenile Diabetes Research Foundation.
Millions of people around the world live with type 1 diabetes (T1D). It is a life-threatening autoimmune disease that strikes both children and adults. There is no way to prevent it, and a present, no cure. JDRF works every day to change this by amassing grassroots support, deep scientific knowledge and strong industry and academic partnerships to fund research.
JDRF funds research that transforms the lives of people with T1D. We want a cure, and we won't stop until we find one. Along the way, JDRF continues to drive scientific progress that delivers new treatments and therapies. These advances make day-to-day life with T1D easier, safer and healthier. JDRF continues to support the best researchers doing the most promising, cutting-edge science to cure, prevent and treat T1D. In addition, TypeOne Nation provides resources such as support groups and online forums, plus access to JDRF Outreach Volunteers.
Ways you can help support JDRF
Join Puesto in support of JDRF to find a cure for T1D by ordering a Frozen Horchata with your tacos. Another fun way to help is to attend The Promise Ball on Saturday, April 29, 2017, at the Hilton San Diego Bayfront. This is San Diego's premier event of the year to benefit T1D research. This elegant gala features live and silent auctions, dinner, dancing, and entertainment featuring the "DSB: An American Journey".
If you or someone you know is affected by T1D, join JDRF at the TypeOne Nation Summit for a FREE day of education and connection in Orange County on Sunday, April 30, 2017. Talk to experts about research advances, and meet with other attendees to exchange ideas. Visit with vendors and sponsors, and participate in discussions on topics important to you.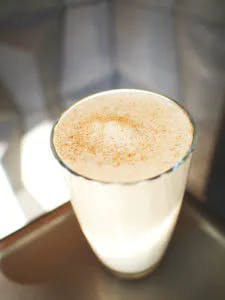 For every Frozen Horchata purchased during the month of April from any Puesto location, $1 will be donated to support the research fund at JDRF. It happens automatically every time a Frozen Horchata is ordered, including our newest location in Irvine at Los Olivos Marketplace.
Want to learn more about Juvenile Diabetes Research Foundation and how to support them? Visit jdrf.org