Winter cocktails at Puesto

Winter cocktails are here!
We're getting festive at Puesto! We've created three delicious winter-inspired cocktails you can enjoy all season long through the end of January.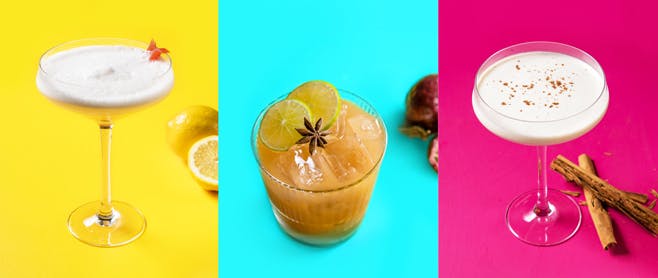 GIN AND MEZCAL AND JUICE
What's in it: Mezcal, gin, chamomile, fresh lemon, and egg white.
CHAMPURRADO TROPICALE
What's in it: Blue agave reposado tequila, spiced chocolate & maíz, piloncillo, guanabana liqueur, fresh passionfruit, and fresh lime.
ROMPOPE OAXAQUEÑA
What's in it: Mezcal añejo, housemade eggnog, roasted corn, and cinnamon.
All three winter cocktails pair well with this month's taco, which is already a fan favorite.
Taco of the Month


Get your hands on the Duck Carnitas Taco while you can! Created by our Chef Mario Magaña, this taco is filled with duck confit, cilantro chimichurri, black beans, spicy avocado mousse, and pickled red onions.
Waterfowl and the acidic, smoky-heat of Mexican cuisine are having a celebrity wedding atop a blue corn tortilla in this taco, and we're all saying 'I do.' However, duck in Mexican culinary tradition is nothing new. Because Mexico occupies the southern part of the Northern Hemisphere, the country has long reaped the benefits of the southern migration of wildfowl. In fact, game birds were among the most appreciated elements of the pre-Hispanic diet. Today, it's not uncommon to find a duck confit taco on a menu in Mexico City.
Horchata for a Cause Beneficiary


In timing with the Veteran's Day holiday, we are proud to support Workshops for Warriors for the month of November.
Workshops for Warriors is a State-licensed, board governed, fully audited, 501 (c) (3) nonprofit school founded in 2008. The mission of Workshops for Warriors is to provide quality training, accredited STEM educational programs, and opportunities to earn third party nationally recognized credentials to enable veterans, transitioning service members, and other students to be successfully trained and placed in their chosen advanced manufacturing career field. To learn more, visit workshopsforwarriors.org.